Tabatha Crook
Anansi And The Reincarnation of Achilles Street Estate
Tabatha Crook shares her research project exploring folklore, religious belief and fiction as a direct response to the harshly pragmatic, uninventive strategies being applied to social housing estates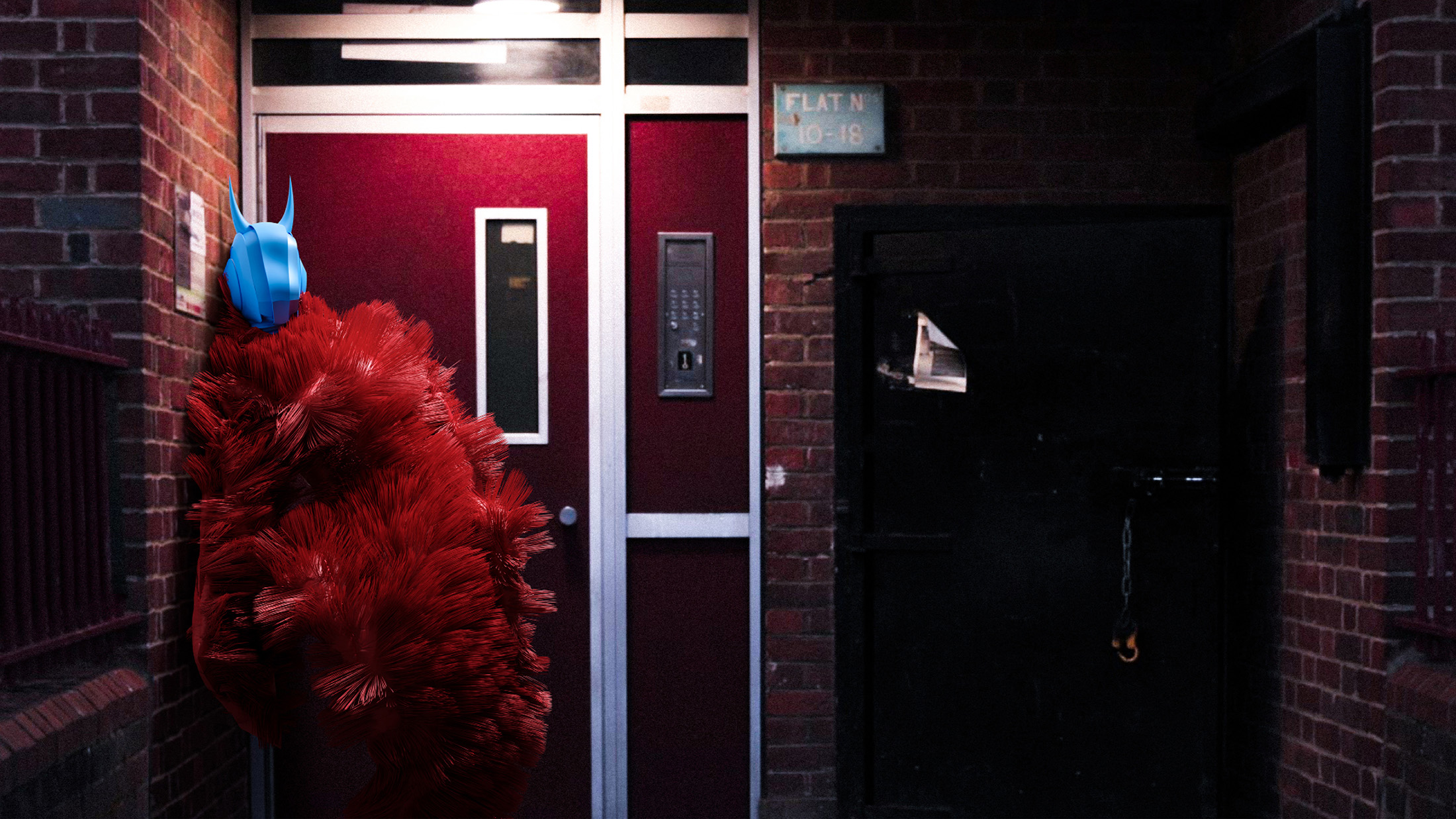 Tabatha Crook delves into a visionary exploration of social housing estates through a journey of folklore, religious belief, and fiction.
In response to the pragmatic norms prevailing in London's urban landscape which often prioritises profit over quality of life and neglecting the broader needs of those relying on housing support from the British government; this research project offers a fresh perspective on design strategies that prioritise emotional intelligence, cultural understanding, and personal narratives.
In this exploration, the focus shifts from viewing social housing as a monolithic challenge to understanding the unique qualities and needs of individuals and marginalised groups. To achieve this, the project embraces the rich traditional folklores of the diverse inhabitants residing in the Achilles Estate. By weaving elements of 'Magical Realism' into a captivating storybook and animation, the worlds of the 'new' and 'old' Achilles Estate come together, intertwining with the cultural folklores of its residents.
At the heart of this narrative lies a unique communal space known as Azelea House, a converted dwelling that symbolises the transformation of social housing. Rather than proposing a perfect 'infill' building for a specific site, the project's aim is to spark a larger discussion about how people can view social housing more positively through fictional representations.
Through digital explorations and film, the future of social housing unfolds, inviting viewers to experience the magic of a community united by its diverse heritage and shared dreams. By prioritising emotional intelligence, cultural understanding, and personal narratives, Azelea House redefines the perception of social housing as a nurturing environment that celebrates individuality and fosters a sense of belonging.
Tabatha Crook's design research aims to open the door to embracing fictional representations as a powerful tool to create positive perceptions and meaningful conversations about this critical aspect of modern urban living.
Animations can be found here
WHO
Name Tabatha Crook (she/her)
Role Student
Deparment The Bartlett School of Architecture
LABORATORY
A growing archive focusing on work created by students and staff across the Bartlett
view all
Share your references and work with us! Help shape our collective curriculum.
Get in touch!