Eva Branscome
Staging London's Modern Housing Estates for Diversity and Inclusion
Eva Branscombe introduces SPID ('Social, Progressive, Interconnected, Diverse') Theatre Companies multidisciplinary programmes.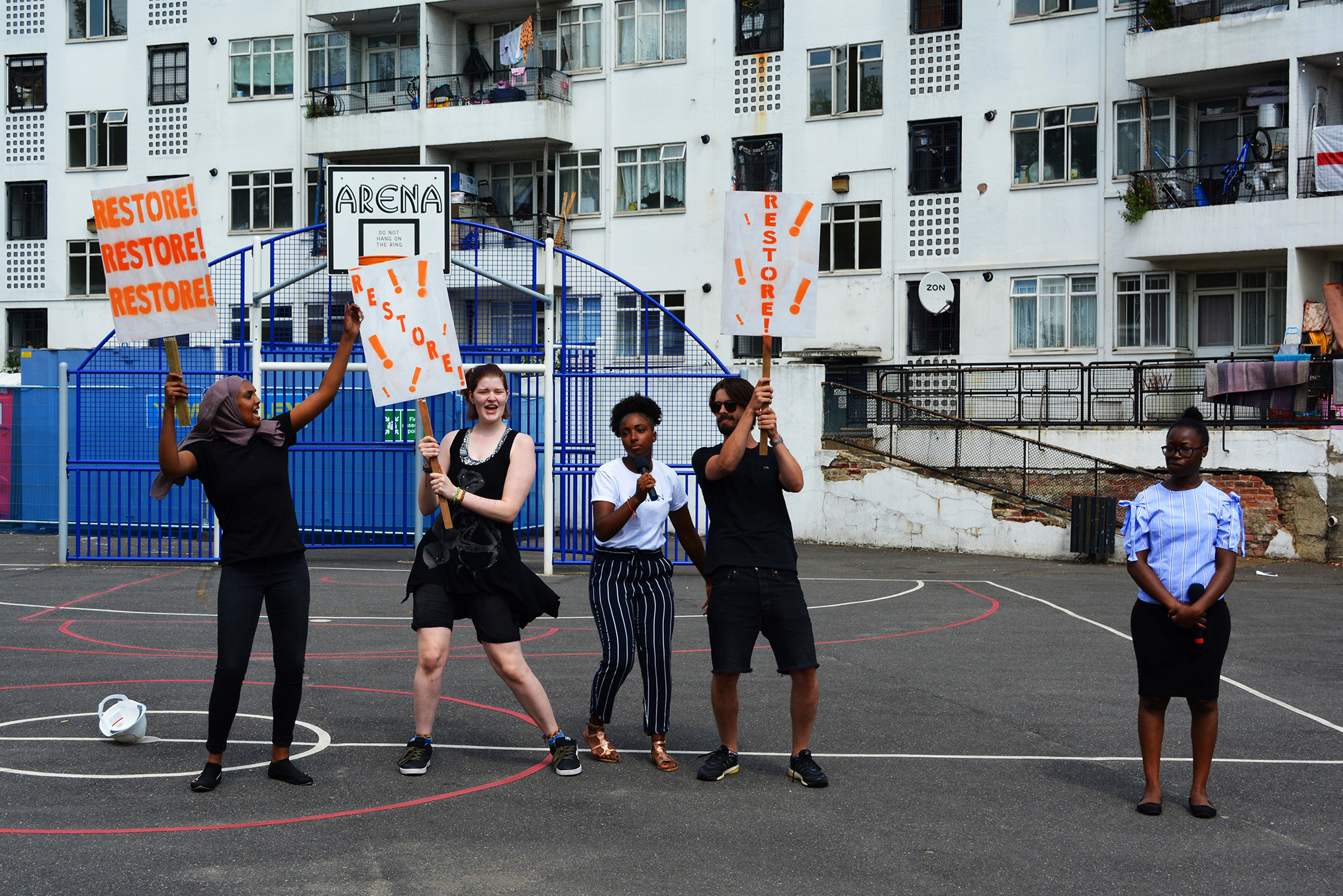 Although architecture is an integral part of human experience, its pedagogy as discussed in universities or by specialist groups offers little access to frameworks that might allow underrepresented young people a better understanding of their own built urban environments, empowering them to situate and orientate their diverse identities.
To counteract this deficiency, the SPID ('Social, Progressive, Interconnected, Diverse') Theatre Company in North Kensington have run a programme of workshops since 2012 using the context of twentieth-century social housing estates. As their workshop leader for architectural history and heritage, Eva has helped to underpin different outputs ranging from site-based performances and films to radio shows.
In SPID's interdisciplinary programme, local young people from diverse backgrounds are taught basic research skills, how to interview residents and write scripts, make films, or curate exhibitions, and how to combine all of these into site-specific performance tours of significant Modernist buildings that include Ernö Goldfinger's Trellick Tower, Neave Brown's Alexandra Road Estate, Maxwell Fry/Elizabeth Denby's Kensal House Estate, and also Grenfell Tower.
Using this innovative mode of urban community art practice, Eva's work with Nnenna Samson Abosi of SPID Theatre is about challenging the presumption that architecture is always exclusive ring-fenced by privilege.
WHO
Name Eva Branscome (she/her)
Role Staff
Department The Bartlett School of Architecture
LABORATORY
A growing archive focusing on work created by students and staff across the Bartlett
view all
Share your references and work with us! Help shape our collective curriculum.
Get in touch!